The Game Maker home page guides you to open or create a new Experience, download and explore learning templates and landscape templates, or open and play Experiences shared to the Drafts Gallery.
When you launch Game Maker, you will load the software and see "The Sandbox is Validating Files." Then you'll use your login credentials and see the Game Maker Home screen.
You must be logged into your Sandbox account to create in Game Maker. This allows Game Maker to populate your asset Library with your uploaded VoxEdit creations and NFT assets in your wallet.
It is highly recommend to join Discord to learn from and connect with the global community. It includes channels to chat with others in many
languages
.
​

​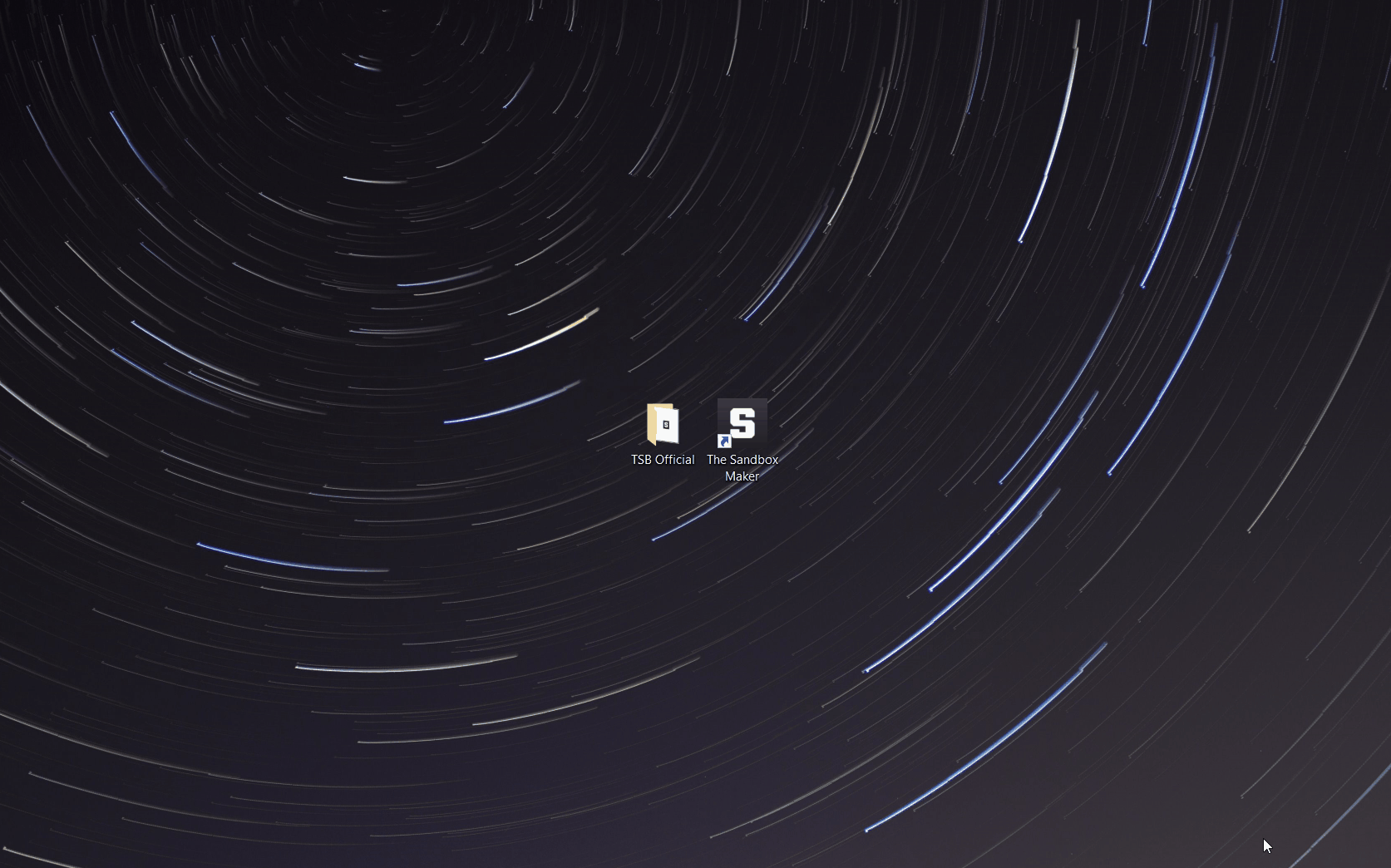 Select the
My Drafts
tab in the top left corner of the Game Maker home screen.
Here you can create a brand new Experience or select an existing one to:
​

Rename

​

Duplicate

​

Delete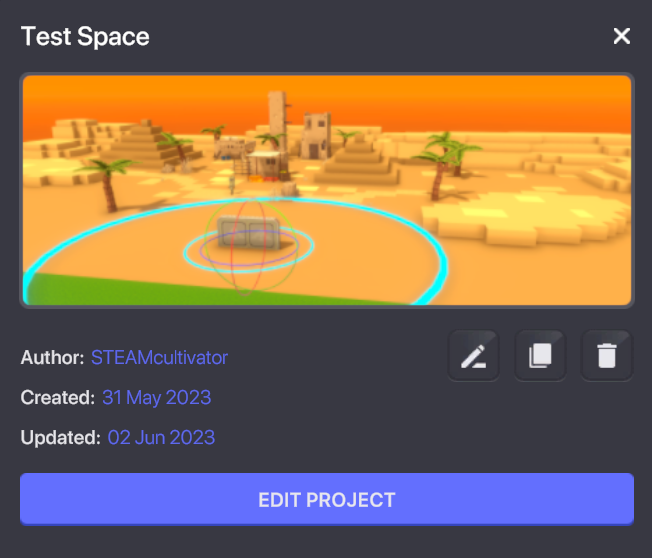 Select an Experience to open the popup window
For best performance, It is recommended to choose the smallest LAND size to build your Experience that will still allow 3D space for your planned content.
Take advantage of height to fit more content into your Experience.
You can
NOT
change the size of an Experience once you create it.
Select the
Templates
tab in the center of the Game Maker home screen.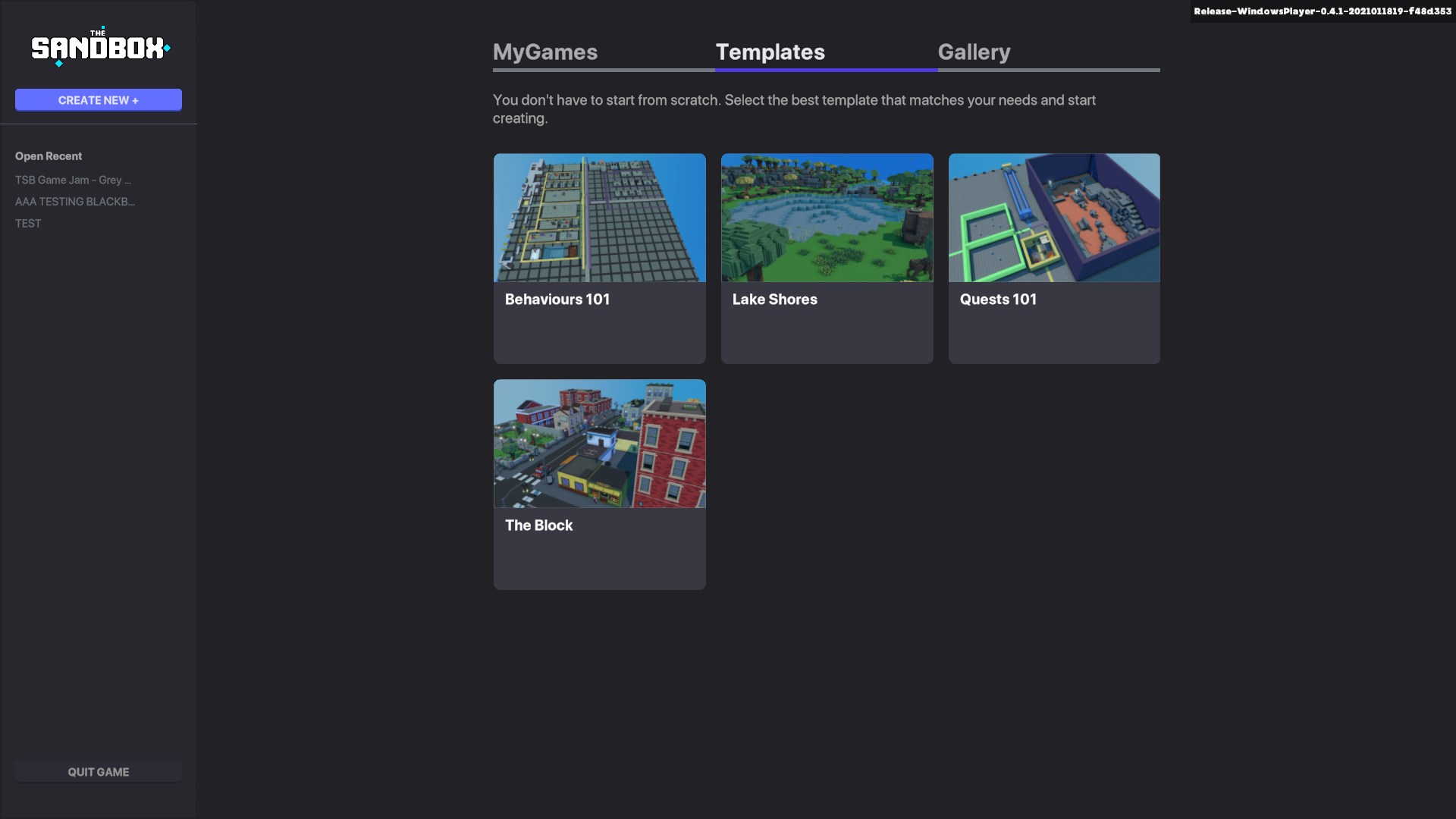 Templates allow you to download a pre-made experience with different purposes:
Logic Tutorials
- There are many options to learn hands-on in Game Maker and make modifications to test out your own ideas.
Landscape Templates
- Blocking out a level's 3D space isn't needed with these attractive templates that speed up your creative process so you can go right into adding assets and interactive logic.
Select the
Gallery
tab in the top right corner of the Game Maker home screen.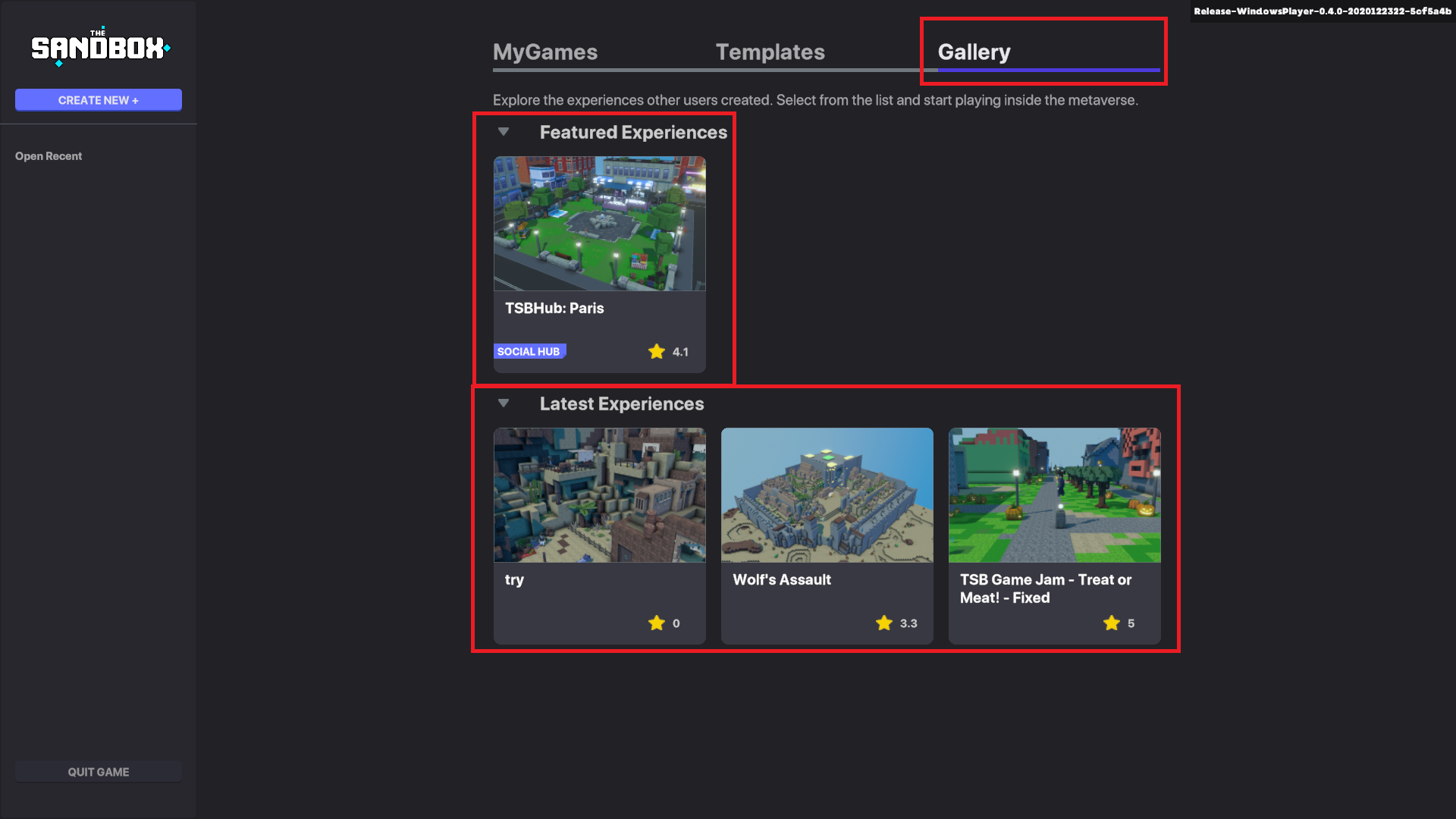 Featured Experiences -
Try Experiences recommended by The Sandbox
Latest Experiences -
Experiences shared to the
Gallery
will appear in the order they were created, not by the date they were shared. If you can't find yours, use the new search feature on the left.